Recipes for Your Baby Moon
We are gathering some of our favorite easy to prepare nutritious recipes here, along with some suggestions for dishes that freeze well and can successfully be prepared in advance. New moms, forward these recipes on to your family and friends to prepare for you. A Baby Moon Company doula can also help with meal preparation.
Quick and Easy
Love No Bake!
No Bake Cookie Dessert or Snack
Perfect for having around as an easy to grab bite of nutrition filled energy.   
2 cups Old Fashioned Oats
1/2 cup Ground Flaxseed
3 Tablespoons Brewer's Yeast
1 cup Almond Butter may substitute Peanut Butter
1/2 cup honey (less works)
1 teaspoon Vanilla
1/2 cup dark Chocolate Chips

Combine all ingredients except the chocolate chips in a bowl with an electric mixer. Stir in chocolate chips when other ingredients are well mixed. Roll into bite sized balls place on a parchment paper lined cookie sheet. Refrigerate. Enjoy!
Can be stored for up to two weeks but they'll all be eaten before then!

  From Mayshell
| | |
| --- | --- |
| | This section of recipes is from our lovely sound and taste creative, Mayshell. Put together or have your postpartum doula put together one of her healthy and delicious suggested recipes! |
Mayshell is a favorite recipe contributor. She is the oldest daughter of our team member, Joy. As a homeschooling student and aspiring flutist, Mayshell has always been creative in the kitchen and and in her community with food and music. Mayshell is now a full time college music student, more passionate than ever about creating food for both body and soul through her meals and her music. We have added some of her lovely flute music to our to be lullaby section. To listen, visit our sound cloud page. You can try and taste her suggested recipes below.

Chick Pea Salad
2 (14 oz) cans chick peas
2 Roma tomatoes
1 cucumber, peeled
1/2 red onion, optional
Dressing

1/2 cup vinegar (Apple cider, or white)
3/4 cup olive oil
1/2 tsp salt
1 tsp black pepper
2 1/2 tsp. garlic powder
2 1/2 tsp Italian seasoning
3 tsp grated Parmesan
2 tsp honey
                                                                                     
Drain chick peas and set aside in medium bowl. Dice tomatoes, cucumbers, and onions if using, and mix with chick peas.
For dressing, add all ingredients to a jar or small bowl, and shake or whisk together. Pour dressing over salad and mix to coat veggies and peas.

Variation: Add 3/4 cup crumbled feta cheese and 1/2 cup halved Kalamata olives to finished salad.

Baked Rosemary Chicken
2 tsp. dried, crushed Rosemary
1 1/2 tsp. salt
1 tsp. black pepper
1 1/2 tsp. garlic powder
1 tsp. sage
1/4 tsp. nutmeg
4 tbsp. olive oil or softened butter
4-5 pound roasting chicken
Preheat oven to 425 degrees. Remove giblets from inside of chicken. Pat chicken dry with paper towel, and place in roasting pan.

Combine all seasonings in a small bowl. Rub butter onto chicken, coating the skin. Sprinkle seasoning mix evenly over chicken.
Bake for 45 minutes until skin is golden brown, then turn oven temperature down to 375 and cook for 45 minutes more.

A kitchen thermometer inserted into the inner thigh, not touching a bone, should read 165 degrees when chicken is finished.


Rosemary Roasted Red Potatoes
1 pound small red potatoes
1/4 cup olive oil
2 cloves minced garlic
1 tsp. salt
3/4 tsp. black pepper
1 1/2 tbsp. chopped fresh, or crushed dried rosemary
Preheat oven to 400 degrees.

Cut potatoes into quarters and place in a bowl with the oil, garlic, salt pepper, and rosemary.

Spread potatoes in a single layer on a baking sheet and bake for about 1 hour, or until golden brown and crisp, turning twice during cooking.
Some of Our Simple Favorites
Lentil Salad
2 cups cooked lentils
1/2 cup finely chopped carrots
1/2 cup peeled and chopped cucumber
1/4 cup finely chopped red onion 
1/3 cup lemon ginger vinaigrette or balsamic vinaigrette

Combine all ingredients. Serve immediately or after allowing flavors to blend overnight in refrigerator.
Eggs Chile
This was one of my doula supplied postpartum meals following my second son's birth. It is full of protein from the eggs and cheese and became one of my favorite meals. - Angie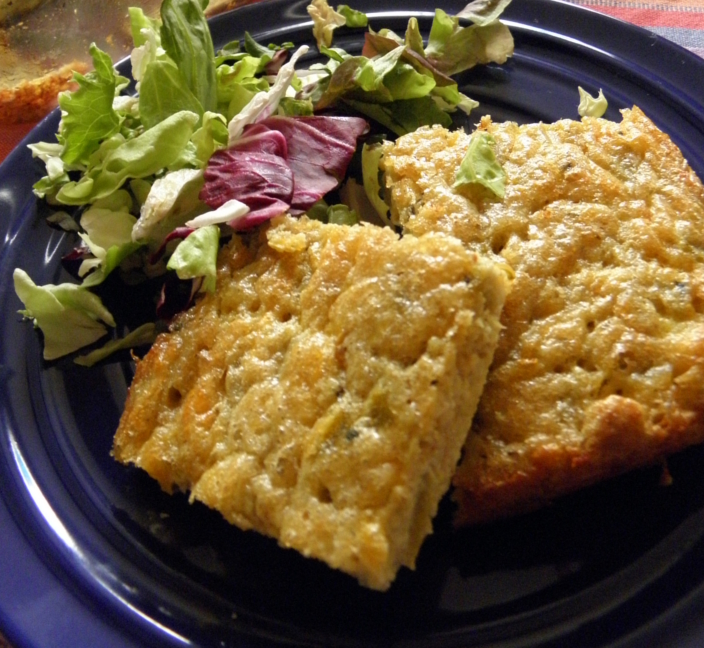 6 eggs
1/4 cup Whole Wheat Flour
1/2 teaspoon baking powder
1/4 teaspoon salt
1 cup cottage cheese
8 oz. Monterrey Jack cheese
1 small can diced chilies
1/4 cup melted butter
Beat first 4 ingredients together, let stand for several hours in refrigerator. Add remaining ingredients. Place in 8" x 8" baking dish. Bake at 350 degrees for 35 - 45 minutes or until firm.
Sweet and Sour Red Cabbage with Apples
1 16 oz. jar Sweet and Sour Cabbage (Aunt Nellie's Brand)
2 tbsp butter
2 medium Granny Smith apples (cubed)
1-3 tbsp brown sugar
1/4 teaspoon cinnamon
Drain cabbage. Melt butter in skillet over medium heat. Add apples and cinnamon. Add cabbage. Heat thoroughly 2 -3 mins. Serve.                   This is really tasty!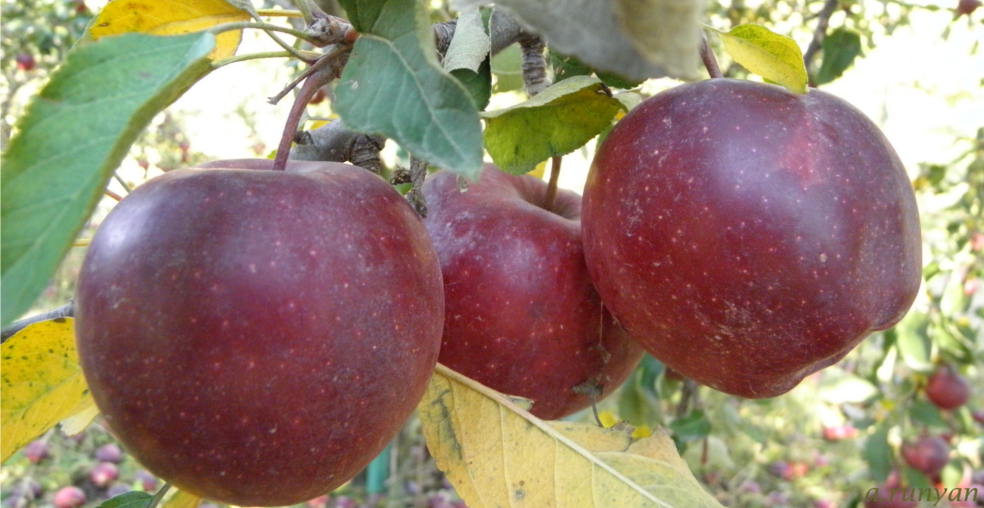 And A Yummy Treat
Squash is filled with beta-carotene. Your body converts beta-carotene into vitamin A which is good for vision, healthy skin and immunity. Easy to prepare and versatile, squash is a welcome addition to many menus.

Pumpkin Muffins
A long time favorite in our household, this pumpkin chocolate chip muffin recipe has evolved and while still a bit decedent with the chocolate chips involved, it does have less sugar than the original recipe and the butter has been reduced. I use all whole wheat flour.

These freeze well and are still yummy upon reheating. Make sure you put some aside to freeze or you'll have to start over as they will go so fast.
Pumpkin Chocolate Chip Muffins
12 standard or 48 mini
1 2/3 cups whole wheat flour
3/4 cup granulated sugar
1/4 teaspoon cinnamon
1/8 teaspoon allspice
a pinch of cloves
1 teaspoon baking soda
1/4 teaspoon salt
2 large eggs
1 cup plain pumpkin (half of a 1lb. can)
6 Tablespoons butter melted
1 cup chocolate chips (dark chocolate works for me)
Pre-heat oven to 350 F.

Thoroughly mix flour, sugar, spice, baking soda, baking powder and salt in a large bowl.

Break eggs into another bowl add pumpkin and melted butter. Whisk until well blended.

Pour over dry ingredients and fold in just until dry ingredients are moistened.

Fold in chocolate chips.

Scoop batter into lined muffin tins.
Bake 20-25 minutes or until springy to the touch in the center.
Turn onto a rack to cool.

Put some of the muffins aside to freeze or you'll have to start baking all over again - they will go fast.

A Baby Moon Company™
You deserve the best company during your baby moon!