About 
A Baby Moon Company
founder
Angie Runyan M.A., LC, IBCLC, 
Postpartum Doula
Hi. My name is Angie and I began A Baby Moon Company as a way to continue my love and passion for working with families following the birth of their little ones.

I hope to provide support, enthusiasm, evidence based information and hands on assistance to families during their baby moon as a way to assist and encourage each family to relish the joyful time following the birth of a new baby and to have a nurturing and satisfying baby moon.
I have worked with families in a variety of settings. Before starting my own family, I worked as a children's advocate in women's shelters, as a childcare provider, an art instructor and as an art therapist in counseling settings for both women and for families.
After the birth of my son Ari, in 1995, I was the somewhat unaware recipient of valuable in-home postpartum support. The support I received was provided by the nurses of a home birth provider and was provided as basic birth follow up. Despite the necessity of changing our home birth plan to a hospital birth, I was provided with the follow up at home care typically given to home birth families. Covering the basics of checking on me and the baby, I was provided with exactly the reassurance and support I needed to feel confident in mothering my infant. 

I had the opportunity to ask questions and to discuss the all important and consuming concerns such as sleep, scheduling and details about breastfeeding. Someone was able to observe breastfeeding, reassure me that my baby was getting enough milk and to share in the joys and concerns of those early days. Simply having a sounding board for the concerns that I had brought a level of comfort and relaxed enjoyment beneficial to me as a new mother.


I also found wonderful support and camaraderie of other new mothers at La Leche League meetings. Having relocated with my husband to the Chicagoland area, I attended meetings mostly to meet new people in my new location. What I found was beyond my expectations. The women I met during those early years of parenting and breastfeeding will all always hold a special place in my heart.

Sharing the joys, challenges and adjustments to each new baby together provided an opportunity for developing close friendships beyond what I had expected in my new community.

I continue to regard those friendships as cherished and they led to similar friendships for many of us for our children and our husbands as well. I began volunteering as a La Leche League Leader in 1998 and for over a decade I answered the questions of new moms and led breastfeeding support groups in my local community.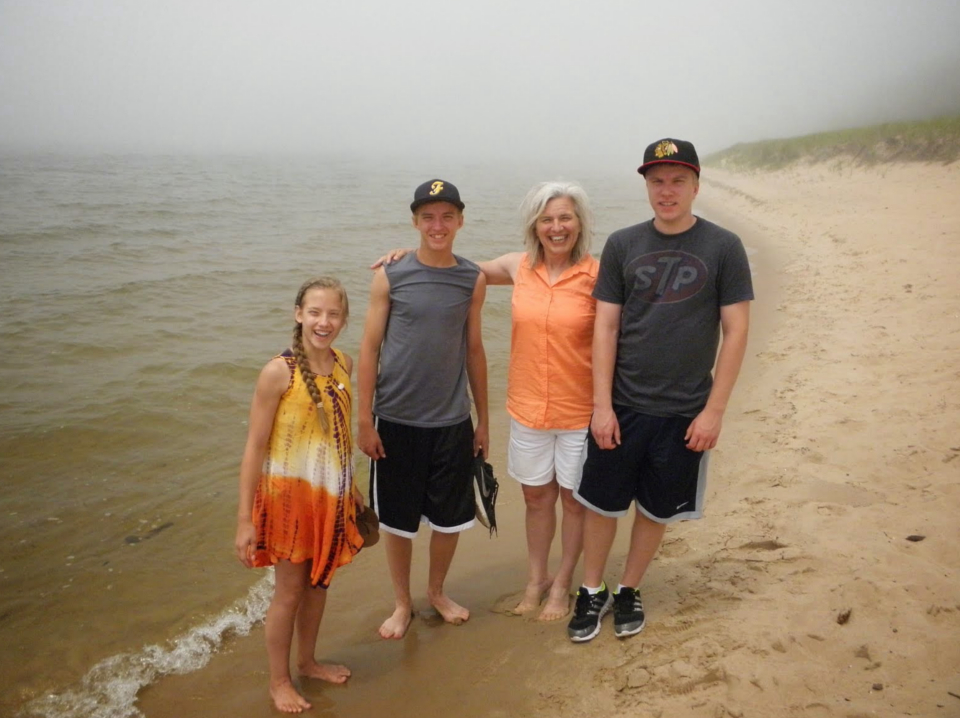 My children, Asher and Adah were both born at home in 1998 and 2001 respectively. I enjoyed well nourished and delightful baby moons with each of them. As my family grew so did my mothering network. I continued providing phone support and leading support groups through La Leche League. Nurturing two more babies and being acquainted with many new mothers, I had the opportunity to experience and witness the postpartum baby moons of many families.

As I did, postpartum care and support was elevated in my thinking. Based on my observations, the care and nurturing of the mother appeared to be one of the most significant factors in a new mother's success in reaching her breastfeeding goals and in a successful and joyful transition to her new role as mother. Support during the early days, weeks and months appears to be instrumental in building confidence and forming the identity of a new mother.
My passion for breastfeeding advocacy comes primarily from my own experience of breastfeeding my own three babies and the discovery of the effectiveness of breastfeeding as a tool for optimal health and beginning deep and satisfying family relationships.

Providing volunteer breastfeeding support led to more opportunities with families and I have had the privilege of providing support for families as a birth and postpartum doula. In 2010, I became certified as an IBCLC (International Board Certified Lactation Consultant) and as a postpartum doula with Doulas of North America PCD(DONA).
| | |
| --- | --- |
| | A Baby Moon Company is currently comprised of myself, a few doula friends and family members. I hope that together we can encourage you and contribute to a baby moon that you will savor and cherish as you begin a new phase of life as a family. |



Thanks for visiting and enjoy your baby!


Need more info?

I am available for introductory calls via phone or zoom.

Please feel free to contact me by visiting my contact page.

Or directly, by calling me at:    630-248-3372.



A Baby Moon Company™
You deserve the best company during your baby moon!